3010-615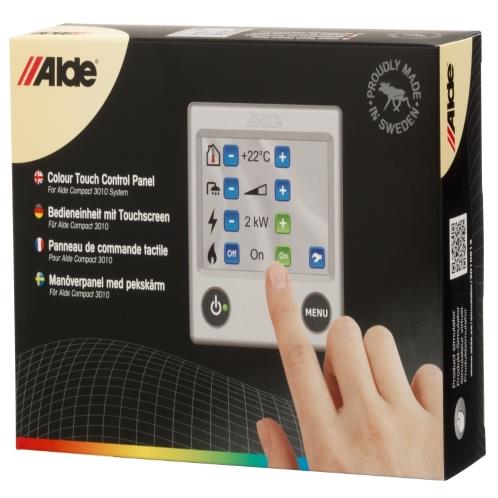 RETAIL control panel W/Assembly Frame for 3010
RETAIL CONTROL PANEL W/ ASSEMBLY FRAME FOR 3010
used on 3010
For users with an older control panel for Alde Compact 3010, they can now update to the latest model.
An installation frame is included for those customers who upgrade from the older LCD panel (3010 213). For those upgrading from the black and white control panel (3010 413) only the vertical installation dimension of 10mm needs adjusting. A new manual and installation instructions are included.
Can also be used with 3010-222 outdoor temperature sensor.
LS Part Number: 3010-615
| Image Ref | LS part number | Manufacturers part number | Description |
| --- | --- | --- | --- |
| | 3010-615 | 3010-615 | RETAIL control panel W/Assembly Frame for 3010 |