ALDE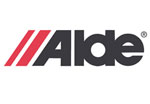 Alde - Combi boilers
ALDE are manufacturers of market leading combi boilers and heating systems for the caravan, motorhome & marine leisure industries.
ALDE SPARES - Below are diagrams, parts lists and photos of the most commonly requested models / parts. Please contact us with your request.
Please click on link below if you wish to view the full Alde UK website.
GAS SAFETY :- All persons working on gas should be suitably qualified and certified competent