PR2000 (P350)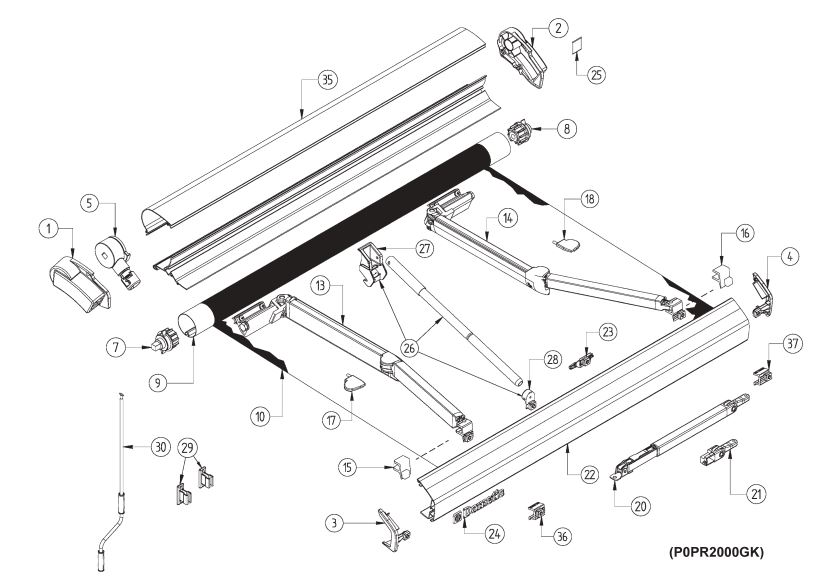 Most popular parts for PR2000 assembly can be found below.
Other parts are available but are very specific to model code due to colours / finishes etc
Please advise Dometic PNC prod number or SKU number from dataplate found on the awning back rail when enquiring.
If prostor model is PRE - DOMETIC VERSION please use PDF below.