3102-006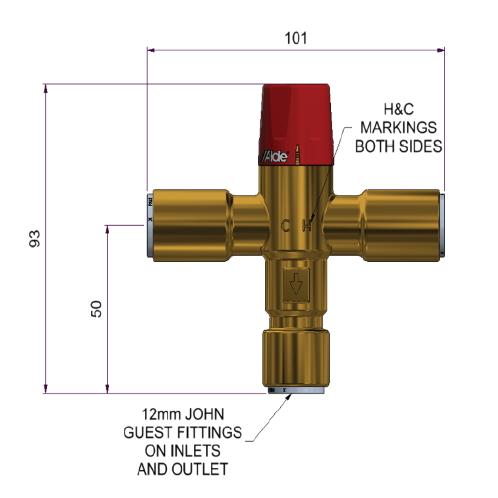 Thermostatic Mixing Valves blend hot and cold water quickly to ensure comfortable water temperature. This saves hot water and reduces the risk of accidental injuries and burns. The TMV3 features cold water cut off, should the cold supply run out and filters to protect the valve. Using the latest advanced valve design and production techniques, the Alde TMV3 can function at flow rates as low as 1 lpm. Comes with bracket and uses 12mm push fit for simple installation.

FAQ:

Q: Will this work with any boiler? A: It is suitable for use with Alde, Truma and Whale heating system.

Q: Where should I fit it? A: Ideally It should be fitted as close to shower as possible and only supply into the shower. ​
LS Part Number: 3102-006